Typing A+ has been a great experience for me in many ways. I know that the skill of typing will benefit me in my studies for writing reports later in high school and college and I will be proud to put "typing skill" on my résumé. Also, the class was fun! The mentors were willing to help and had enthusiastic personalities. I was constantly satisfied seeing the "Level Completed" sign on my screen. The classes improved my typing skills enormously. So, I must say thank you, Typing A+! Oh, and did I mention I typed this testimonial?
Jack D., Student
---
Hi. My name is Bruno. I am in 5th grade. This typing class was super fun, and if you're very lucky, you'll get gummies when you finish each class. You also get to play games when you finish class. They are sometimes speed/time games, so they can be hard. But when you get them finished, it feels really good. I really like this typing class.
Bruno, Student
---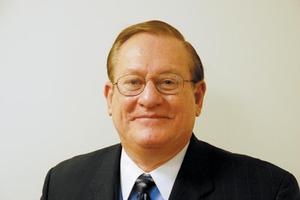 At an early age, young people quickly learn how to transform conscious thoughts into written words, but this is no longer enough. To effectively communicate in a post-typewriter, computer-focused world, students in elementary school should learn touch typing and proper keyboarding skills if they are going to achieve academic success and be productive later in the workplace. This is especially important before they develop two-finger "hunt and peck" habits or only use their thumbs for social networking. Today the average person can only input 25 words per minute while the marketplace is looking for those who can do 50 to 60 words per minute — or more — with accuracy. This requires the ability to touch type using all fingers and without looking at the keys. Most public school systems no longer have adequate funds, resources or time to devote to teaching keyboarding. This is why it is important for parents to consider other possibilities — such as Type A+ Computer Keyboarding Classes.
Gary Quackenbush
Business Writer and former
President/CEO of the Windsor Chamber of Commerce
---
The private lessons I took prepared me for the job skills I needed and gave me the confidence to succeed in my career. I wish this was around when my kids were growing up.
P.S. Again thank you for everything…I start my job on Monday and could not be more excited!
Laurie Procsal